True bliss is waking up with the sun and nothing but birdsong and a flowing creek. How lucky we are to have found a place like this!Idyllic location, incredible accommodation and hospitality that is second to none.
Jaide and Steve, you went above and beyond to make our stay a memorable one. We are going to miss the beautiful food!
Thanks again you two. We'll be back with bells on.
Matt and Julia
"The Vista"
October 2017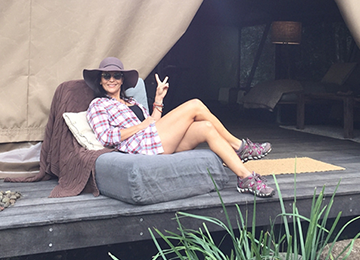 Thank you Steve and Jaide,
Our Nightfall stay exceeded all expectations
Can't wait to visit again.
All the best.
Scott and Sofie Formica
"The Great Day Out" Channel 7
April 2017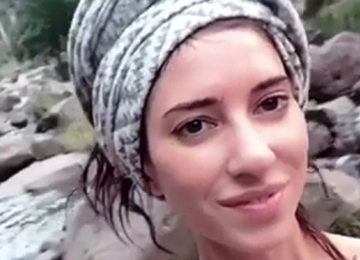 Steve and Jaide, thank you for the most transformational experience.
Both you, Nightfall and your cooking has healed us in many incredible ways.
Thank you for sharing your entire souls with us.
We can't wait to come back and spend time here and with you both again.
Love and blessings.
Jessica Origliasso
"The Veronica's Music"
Dec 2017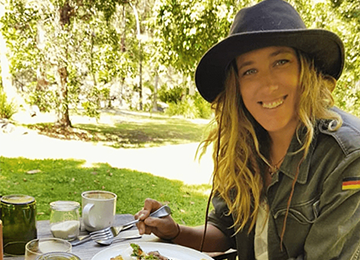 Wow!wow!wow!
This place is amazing!!!
You literally don't have to do anything but put one foot in front of the other and pour your wine.
The rushing water sound from Christmas Creek, birds chirping and cicadas whirring
puts you in a restful trance.
Thank you for the amazing food Steve and Jaide…and for being great hosts.
Dougall and Isabella
"Spell and the Gypsy" Collective Byron Bay
14th Dec 2017