Nightfall is a stunning natural space to create an event beyond your imagination.
Allow our team to assist you to make a once in a lifetime dream proposal or re-ignite your passion and love. For a truly memorable romantic occasion.
Nightfall is a destination waiting to be discovered. With our minimal indoor outdoor venue a blank canvas to create a high impact corporate event, that can be as much or as little as you wish. The clarity of the stunning natural surrounds will initiate new thoughts for success. With inspiring evenings and team building options. This is a destination like no other in an authentic, grounding way.
Nightfall is my secret weapon. In business there are two key components to success, strategy and execution. Too many people execute without strategy or strategise but never execute. At Nightfall, you can do both, and in absolute peace.
I rely entirely on Nightfall to develop my new business direction and ensure our business partnerships remain healthy. I cannot recommend it highly enough. Booking the site is not only affordable, but invaluable, considering the benefits to your self and your business. If you are in business and looking to develop your team, reward yourself or start to strategise your position further, then this is the place. Look no further
Aidan Parsons – BaOccThy Hons, CPC, Adv CPC
Managing Director of Keystone Executive Coaching
August 2018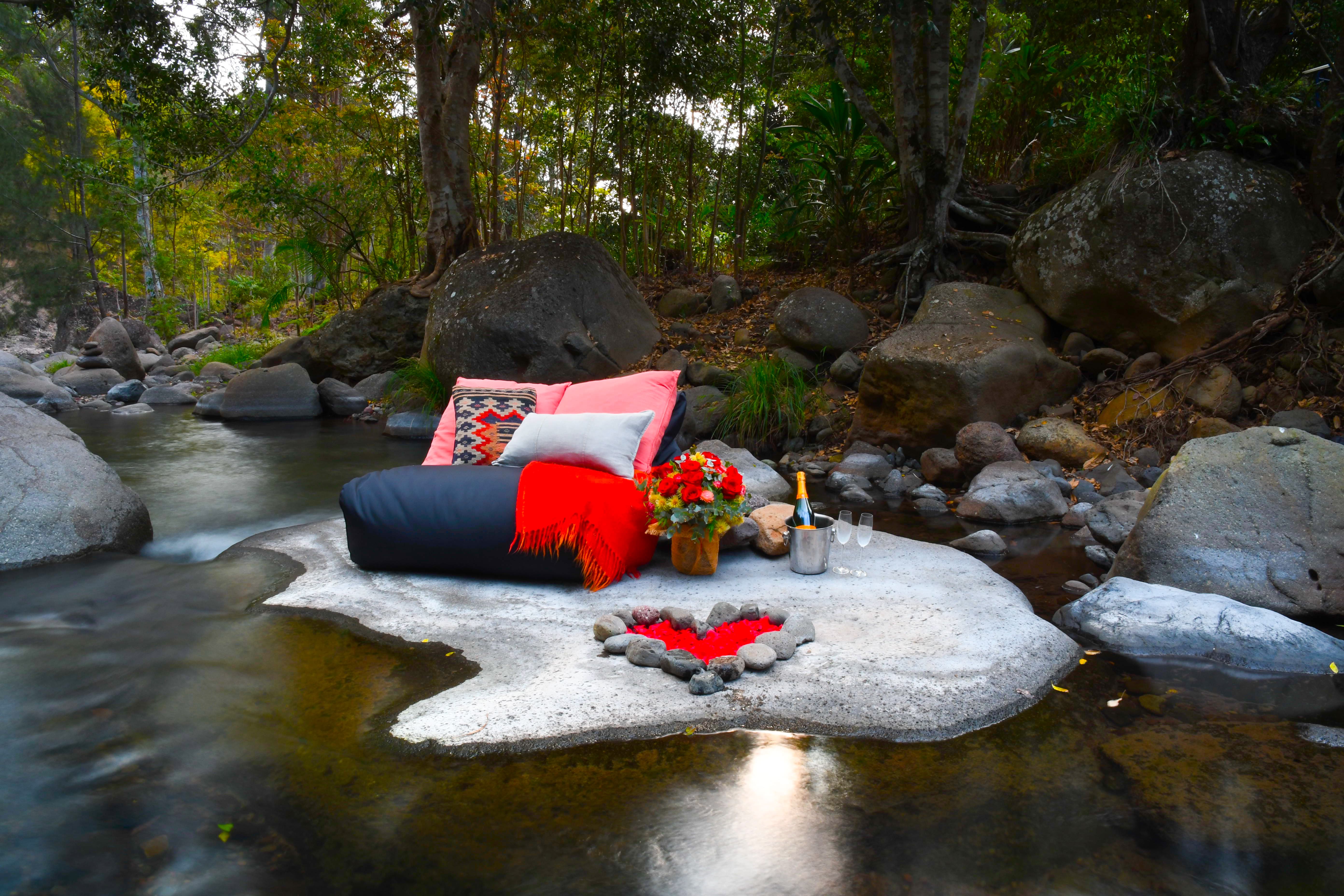 Dear Steve and Jaide,
Thank you for such a wonderful and memorable weekend.
I couldn't have imagined a more perfect place to become engaged!
That beautiful spot by the creek – roses, champagne and a diamond ring – will stay forever in our hearts!
We will be back!
XOX Kathleen and Ian
December 2017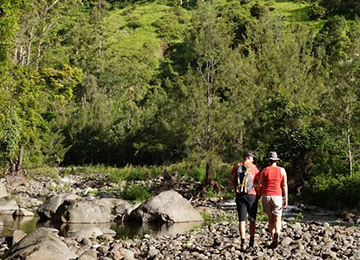 We headed up to Nightfall for a weekend away with 3 other couples so had the whole camp to ourselves. Arrived Friday arvo after a 2.5 hour drive from Toowoomba to be greeted by Jaide & Steve who own and operate this magical piece of heaven. First up a cold beverage from the open bar and then Jaide took us to our tents. Wow – they are simply beautiful and very well set up – one of the most comfortable beds you'll ever sleep in, a rotating fireplace so you can face it to where ever you may be, an indoor/outdoor shower and to top off a couple of individual bath tubs.
Nightfall is stunning and Jaide & Steve can't do enough for you – whatever you want to drink is there, the food cooked fresh by Steve & Jaide was sensational.
If you're looking for a place to relax and get away from the madness of civilisation, then I highly recommend Nightfall – you will love it. Thanks Jaide & Steve for a fantastic weekend – we'll be back in summer for a swim in the creek.
Ken G (Tripadvisor review)
Toowoomba
June 2018